Gift Items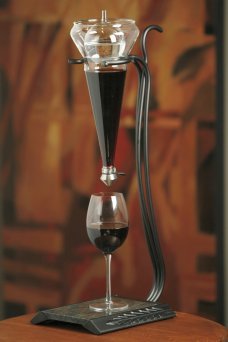 We are an authorized dealer of the RoJaus Wine Decanters.
Flavor the Wine. Perfect Wine.
CLICK HERE TO VISIT THEIR WEBSITE!
RoJaus Grapevine Decanter
The RoJaus decanter presents an elegant serving piece to complement all enthusiasts' wine collections. From its graceful styling to its built-in ease of presenting fine wine, the RoJaus decanter was created to entertain as well as enhance the wine's flavor.

Flowers convey a message that cannot be put into words. PETAL PUSHERS/CHRISTOPHERS FLOWERS of Pittsburgh, PA provides a variety of fresh, fashionable floral designs to ensure that your gift is one of elegance and beauty.